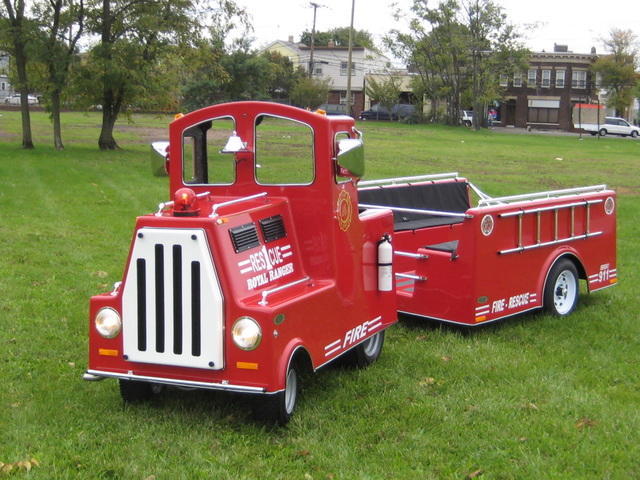 Fire Engine Train




Sorry, This Product is Not Available

RIde along to the fire on our unique Fire Engine Truck Train. Jacksonville's only train that looks like a real fire engine. The train hauls up to 12 children at a time outside on any surface (grass, pavement, concrete, sand, etc.) Comes with a authentic fireman dressed in firehouse clothes. The kids will marvel at the life like adornments such as the flashing red lights, fire extinquishers, fire ax, shovel, ladders, hoses, bells, and the real fire engine siren. This train is sure to be the main attraction at your event. Rental includes 2 hours of train rides and one conductor. Additonal hours of rental are available. Great for birthday parties, events, school functions, etc.
Book the Fire Engine Train Today!
SORRY, THIS PRODUCT IS NOT AVAILABLE AT THIS TIME.